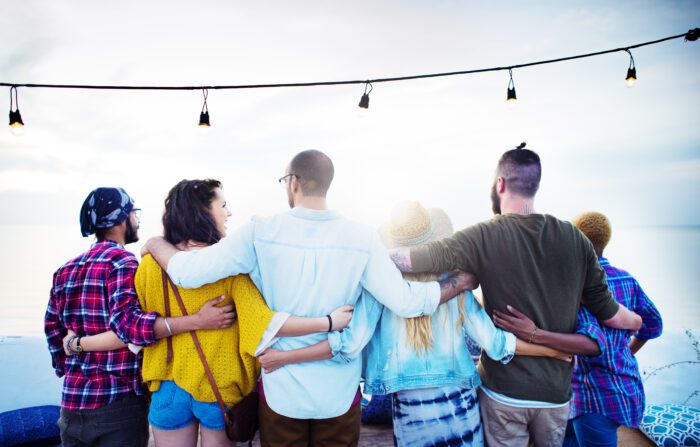 Finding an adoptive family for your baby is the most critical thing you need to do once you have chosen to make an adoption plan. Perhaps you have friends or family members who want to raise your child; or perhaps you would prefer to work with an adoption agency or attorney who can introduce you to couples eager to be parents.  Whatever your situation, this article offers great advice on what to think about when choosing parents for your baby.
Let's get started.  Whether you're thinking about family members or considering a prospective adoptive family's profile, what should you look for in an adoptive family?
What kind of life do you want for your child?
Families come in all shapes and sizes.  An adoptive family is no different.  Some adoptive families already have adopted children.  Other couples may have biological children and want to expand their family through adoption.  Also, in almost every state, a single parent can adopt.  Laws have changed so that same sex couples may adopt.  Of course, there are always traditional couples and families who would love to adopt.  Whatever your preferences, you will have lots of options to choose from.
As you are looking at prospective parents, consider their lifestyles and interests.  Do you want a family that loves the outdoors and travel?  Would you prefer an adoptive family who practices a particular religion?  Maybe you want an adoptive family that likes to travel and explore the world.  If you aren't finding information you want to know, be sure to ask your adoption professional.  Here are questions to consider when finding a family for your baby:
What do you want for your child's future?
Do you envision your child running around with siblings?
Does your child live on a farm surrounded by animals, or in the middle of a city with many different educational opportunities?
What hobbies do you see your child's family enjoying together?
Think about the life you envision for your child, but remember to be open-minded. Some women want a family who will raise their child the same way, or similar to, the way she was raised.  On the other hand, some women want their child to have a different childhood than their own.  Finally, some women have no preference at all for what their child's life will look like.  They simply want a loving adoptive family who will love their baby as much as they do.  Just remember, there are no perfect families or perfect parents.  You may surprise yourself by choosing an adoptive family whose values echo yours but who lives in a different place than you might have envisioned for your child.
Find a family who shares your parenting values
Some women look for an adoptive family who shares her values.  How we see the world and our values are very important in defining our goals and how we raise children.  It may be important to you to find adoptive parents whose parenting values coincide with your own. How do you decide your values?  Well, if you haven't been a parent before, think about your own childhood and what you might change or repeat.  Do you want a family that sits down to dinner together every night?  Would it be important to you that the adoptive parents have a college education and will instill the value of education in your child? Maybe you have particular political views that you want to share with the adoptive parents.  These may be good questions to ask prospective adoptive parents.
Another thing you might do is consider how you see yourself as a current or future parent. What's most important to you?  You don't need to think about every single parenting detail, but when you're speaking with prospective adoptive parents, it's helpful to think about what you value.  If you want, you can write down all of these important questions and values.  Share them with your adoption professional as you choose an adoptive family.  You can also take these questions with you when you talk with or meet the family you choose.
Find a couple who shares your religious beliefs
For some people, religious or spiritual values are very important.  If your religion practice is important to you, think about what aspects of your faith matter most.  Do you want your child to be raised Christian? Are you open to other faiths?  Are you a member of a certain religion and is it important that your child be raised in that particular faith, such as Presbyterian, Catholic, Judaism?
Many women don't have a religious preference when choosing an adoptive family.  Some just want to know that their child will have the opportunity to celebrate certain holidays.  Others feel it's important to attend church on Sunday or possibly just major holidays.  Many women are open to their child being raised in a completely different faith as long as it mirrors their own values.  While others simply want their Whatever your preference, keep in mind that ultimately, the adoptive family will raise the child in the faith they choose.
Whether you're religious or not, think about the ethics that you want to frame your child's behavior. How do your child's prospective adoptive parents live and express these ethics in their current lives?  This may not be related to religious beliefs.
Get to know the adoptive parents
Getting to know the prospective adoptive parents as people is really important.  While values are important as well, the parents' personalities will determine how they act on their values.
Try to pause for a little while and enjoy each others' company. Some people are very relaxed while others are goal-driven. Some have a corny sense of humor, and some are sentimental. Getting to know personalities  will help you envision how they will be as parents.  Understanding why they want to adopt can be helpful too.
Make an adoption plan
The good news is that you can be a part of finding a family to adopt your baby.
Making an adoption plan can help you clarify what kind of future relationship you'd like to have with your child's adoptive family. An adoption plan can outline everything from what happens in the delivery room to what happens as your child grows to adulthood. Creating this plan can help you clarify what you'd like to see and what you value.