Are you wondering what questions to ask when looking for parents to adopt your baby?  Choosing adoption for your soon-to-arrive newborn is a major decision, but it's only the start of your adoption journey. The next crucial step is selecting the adopting family, and, in many ways, this decision can be the most stressful of all. However, you can ask potential adopting families several questions to learn more about them and to ease the selection process. Here are 9 important questions to ask when looking for parents to adopt your baby.
Asking several questions of potential adoptive families will help solidify your decision as a birth mother to choose adoption.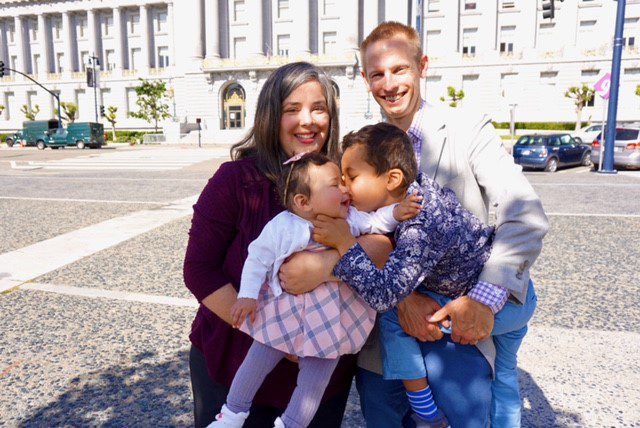 1. Why do you want to adopt?
When comparing adoptive parents, you will likely want to know why each couple wants to adopt. This question can offer a great deal of insight into the emotional details behind each couple's desire to adopt.
2. What do your friends and family think about your decision to adopt?
Knowing what the friends and family of adoptive parents think about their decision to adopt shows how much support the parents will receive after bringing the baby home. You want to be sure that the child will be fully welcomed and loved by the extended family of the adoptive parents.
3. Why do you think you will be a good parent?
Parenting is tough work, and you want to be sure that the adoptive parents you choose are up for the challenge. This question will offer insight into the notions that the adoptive family may have regarding parenthood.
4. Do you plan to work and, if so, what is your child care plan?
If the child will be attending daycare, you want to feel certain that the adoptive parents have a solid plan in place for selecting a safe and loving daycare environment.
5. How will you explain adoption to your child?
Although explaining adoption to the child may not happen for several years, this is an important question because it will show whether the adoptive parents have planned for future questions the child will likely have.
6. What kind of relationship do you envision with the birth mother of your child?
You want to be sure that your ideas of the adoption arrangement mesh with those of the adoptive parents and this question will offer insight on those ideas.
7. Can you describe your daily schedule?
Having a general idea of the adoptive family's daily schedule will help you determine whether their lifestyle will fully allow for the demands of parenthood.
 8. What type of housing and neighborhood do you live in?
Knowing the type of housing and neighborhood of the adoptive parents can help you be certain that the child will be taken home to a safe and loving environment.
9. Do you have other children or want other children?
Knowing whether the adoptive family has other children and whether those children are also adopted will offer additional insight on why the family wants to adopt another child. It will also help you learn more about their home environment.
You can learn much from adoptive parent profiles, but asking additional questions in person or over the phone is often the best way to solidify your selection of the adopting family. Adoption is a major decision and it can often feel overwhelming. However, you aren't alone in the journey. As a birth mother and an adoption attorney, I'm here to help.